By
AllStars
Here is an introductory animation about the Olympics – it will answer some of your questions I think!
;
What questions do you have about the Olympics now?
By
AllStars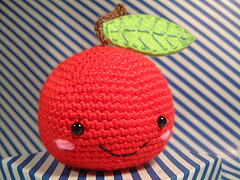 Ingredients:
A variety of fruits & veges
Grains and breads
Meats and protein
Good fats
Water
Regular exercise
Love
Procedure
1. Eat a variety of fresh foods
2. Drink plenty of water
3. Exercise at least 60 minutes
4. Mix with family and friends
5. Sleep at least 6 hours a night
6. Relax and de-stress
7. Laugh lots and be happy
Do you like this recipe that we came up with?
We are using it to think about what it means to be healthy, as part of a Book Rap we are participating in.
Did we miss anything out? Would you add any other ingredients?
We would love to hear what you think
Image: 'Pear: Shaped'
www.flickr.com/photos/95492938@N00/168837795
By
AllStars
     
Sharon let me know that the "Let the Fun and Olympic Games" page has no place where you can leave a comment
I have put the info sheet you were all given at school on the page, as well as some links where you can find some information.
If you have a question or a concern leave a comment here!
See you all school on Tuesday
MrsP
Image: 'Olympic Fever, Side 1'
www.flickr.com/photos/40935731@N00/232579460
Image: 'Olympic Fever, Side 2'
www.flickr.com/photos/40935731@N00/232579340
Meta